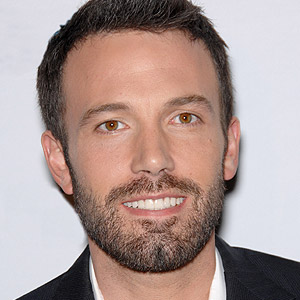 Director Michael Bay wanted a certain "action hero" look for the protagonists of his blockbuster disaster movie Armageddon. So, he urged one of the stars, Ben Affleck, to get in better shape—and that included his smile.
Affleck starred as oil driller A. J. Frost joining an astronaut team headed by Harry Stamper (Bruce Willis) on a mission to stop an approaching asteroid from impacting Earth. To prepare for the role, Affleck remembers being asked not only to hit the tanning bed and gym, but to also having his small, uneven teeth updated. Affleck dutifully underwent his smile makeover, which he later affectionately called a "dental overhaul."
Among other procedures, Affleck acquired porcelain veneers to improve the size and overall appearance of his teeth. And, perhaps Bay's intuition was right about the difference Affleck's smile changes would make. Armageddon went on to gross over a billion dollars worldwide, a tidy return on its $140,000,000 budget.
The movie wasn't the only success. Like other top celebrities who've undergone cosmetic dental work, Affleck's improved smile also made a positive difference in his career. And although you may not be an A-list movie star like Affleck, veneers could do the same for your personal and occupational choices.
Each veneer is custom made in accordance with a tooth's individual shape and color from thin layers of porcelain. Bonded to the tooth's outer face, the veneer hides a host of dental defects like chips, cracks, discoloration or even slight gaps between teeth. Depending on the extent of your dental work, veneers can be an affordable way to a better smile.
One thing to keep in mind, though: We may need to alter the tooth prior to bonding the veneer. This alteration is permanent, but usually necessary. Even as thin as they are, a veneer can still look bulky on an unprepared tooth. Shaving away some of the enamel helps the veneer look as natural and life-like as possible.
Notice we said "may" alter—in recent years dental labs have developed an ultra-thin veneer that requires little to no dental prep beforehand. They're not suitable for all dental situations, but they could offer a less invasive route if you qualify.
So, would you too like an "action hero" smile—and can veneers help you obtain it? To find out, undergo a complete dental exam and smile assessment. We can then let you know if veneers are right for you in getting that more attractive smile.
If you would like more information about porcelain veneers, please contact us or schedule a consultation. To learn more, read the Dear Doctor magazine article "Porcelain Veneers: Strength and Beauty as Never Before."